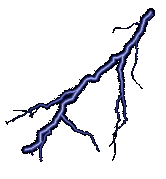 -It's been alot of work going on here at the shope
for the last few years, and I haven been
able to work on much of the site..
with all the new stuff it hard to get it all up like I was with ebay and utube
killing all of my time Im going to try and get up a few things here and there for this year ok
- Still working on instructional DVD's including written material.
.
New stuff at the ebay store come check it out
Thanks for stopping by. I'm trying to get all of the new stuff up before the end of the month. I have a lot to cover in the next few months. I wanted to give the web site a face-lift!
New props and tips ... also a lot of cool stuff like: new sculptures, pictures, new makeup and mold making tips.. So keep coming back!!
I want to thank Steve for TwistedVision's web site hosting. THANKS STEVE!! could not have done it with out ya!!!
Instructional DVD's:halloween2gos NEW DVD CHECK IT OUT

Go and check it out you'll love it, Lots of really simple stuff to check out. go to: http://www.halloween2go.com/
Anything you would like to see? Write me at:
Donald Mew
(NOTE):
TwistedVision inc. Takes no responsibility for those who build or use the props on this page
This is an informational website. Individuals who build these props are responsible for their own well being.